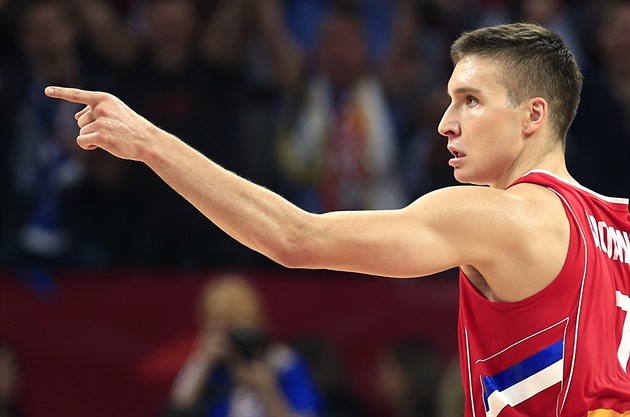 Serbs in the important moment of Russia defeat from the base group and on Sunday will seek their first title from the division of Yugoslavia.
In the base group the Russians won a mutual duel 75:72, but the revenge was one of the rivals. Serbia won in the second quarter when the top player of the tournament, Boban Marjanovic, and Bogdan Bogdanovic took care that the team led up to 16 points.In the second quarter, the Serbs fired well with a success rate of over 70 percent. But Russia held the best shot of the Alexei Šved tournament, which scored 33 points for the second best shot of this year's championship.
With a long shot, including six trophies, he pulled his team behind the turn and almost did it when he dropped four points before the end, but he gave the key three to Vasilij Micky, calmed the Serbs, and then Bogdanovic showed his extra-class when he decided five points in a row to win. The match ended in 24 points, Marjanovic added 18 points. Defender Vladimir Lucič scored 13 points and eight rebounds.
Serbian opponents played under the basket, giving 20 points more than Russia, and a stronger bench.It overcame opponent's substitutes 37:11.
"They all saw it was very difficult to defeat Russia. It is the only team that beat us here and again it was difficult with him. They showed that they deserved to be in the semifinals. But so we deserve to be in the final. I have to appreciate our entire team, which performs great, "said Serbian pivot Milan Mačvan. However, the winner was injured by key player Stefan Jovič and is not sure whether he will be ready for the final, which would be a complication against Slovenia, which has a game built on the players Goran Dragič and Luke Dončić. "It's too early to say how it will be.But Stefan is a big player, "coach Sasha Djordjevic said.
The championship could not, for health reasons, be directed by the well-known Serbian side pairing player Milos Teodosic and Nemanja Nedovic.