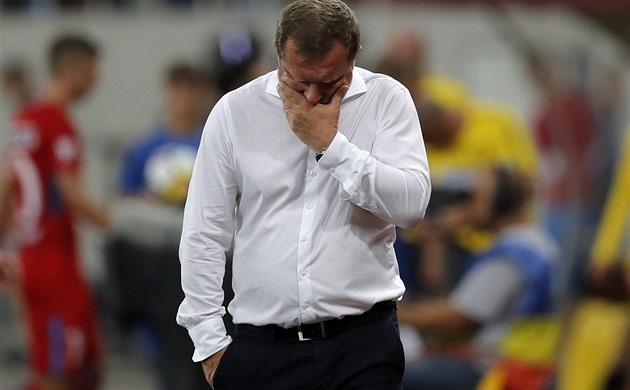 "We are waiting for four hard games in a fast-paced sequence and we need to master them the best. We have a good quality and we are not afraid to give the opportunity to other players who have not been involved in a match in Romania. In addition, we have brought a few scars from Bucharest, "Coach Vrba said.
It will now be an emotional moment and a big return. In Truncades he coached Pilsen for the last time on December 10, 2013 during the victory over CSKA Moscow in the last match of the basic group of the European League.
Now he returns after three and a half years. "I'm looking forward to it," Vrba told the fans. "I believe that a lot of viewers will come back, as in Pilsen it has been customary in recent years. And how do I remember it?It will probably welcome us a full stadium and this will be even more motivating for us to make the match, "said Pilsen coach. Viktoria and Dukla did not win in the last seven home games of league, he wants to follow. "But it will be a damn hard game," warned Daniel Kolar. "Dukla is both football and physically excellent. For us, it may be a little advantage that we have one sharp struggle behind us. And most of all, I hope we are all out of the past and ready to switch from cup to home competition. "
According to Vrba, his players have to be focused mainly on rapid counterattacks and Dukly's combination. "There has been a tremendous amount of work there over the past three years, especially in Duck's very good attack.But we want to win at home, it also has us to play offensive, "Vrba planned.
The league premiere in Pilsen is waiting for the left stick of Milan Havel. "I'm really looking forward. I like this stadium terribly, people are great here, "said Havel, 22, who handled the entire match in Bucharest on Tuesday.
"The team is great here, I quickly set myself down. And such competition is good for everyone. It's a reason to keep working and improving, always persuading a coach that you deserve a chance, "Havel said.