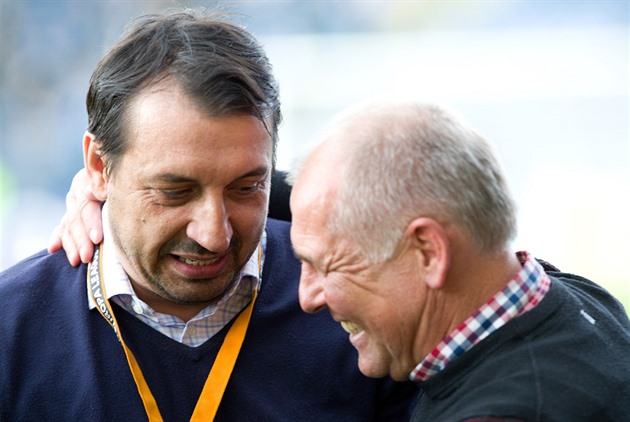 While Jablonec as the fourth team of the league table has already secured participation in the qualification of the European League and can again look forward to foreign rivals, for Liberec derby will be a key match in the fight for Europe.
in sixth place and if he wants to play with the best team in the middle group, he needs to overtake Ostrava and finish fifth. But the situation is no longer in his own hands. The table has the same points as the fifth Ostrava, but due to the progress key needs in the final accounting at least a point more than Baník.
Under what conditions then Liberec will go to the relegation for Europe?
1. He will win in Jablonec and Ostrava will lose or draw in Pilsen.
2.Ties in Jablonec and Ostrava in Pilsen will lose.
In the event of Ostrava's victory in Pilsen, Liberec will not help even a full point derby.
"The most important thing is to play best in Jablonec. I'm not interested in so much Baník Ostrava, but rather our result. Personally, I will not watch his match with Pilsen continuously, we just want to win in Jablonec, "said Liberec coach Zsolt Hornyák. "I believe that Pilsen will want to say goodbye at home by winning the match."
Both this year's Podještědská derby ended without goals. "But it wasn't by tactic for a draw. I never do that, it always backfires.We need a win more than Jablonec, we will do everything we can and I hope that the match will be as good as our winning match in Ostrava, "said Hornyák. "Jablonec is a very solid and consolidated team. Not only Doležal on the tip is dangerous, they have quality in all posts. "
The Liberec coach considers the fact that the Jablonec is practically nothing more than a deceit. "Neither Pilsen played anything in our country last time and it paradoxically helped her, because players could be relaxed and were not under pressure," Zsolt Hornyák pointed out. Liberec is going to a derby complete, missing only long-term marodi Mikula and Oršula . The shooter Libor Kozák, who stood with Pilsen for cards, returns to the lineup. "Derby certainly has something extra compared to other matches.But for us it will be even more important from the point of view that we play for everything. We will do our best to get ready, and see, "Kozak said.
Tomorrow's footballer Jablonec will miss the caller Hovorka, who received a red card in his last match at Sparta but will return to the center after a yellow card penalty. Břečka.
Regardless of the outcome of the derby, the Jablonec finishes in the quarter table and they have certainty of participation in the European League preliminary round compared to Liberec. It was Slavia's victory in the final of the Czech Cup over Ostrava.
"It is a relief for us before the last round that we already have a certain round of the European League, but we do not want to retreat or save ourselves. We have a derby in front of us and we do not want to underestimate anything.We are going to Liberec in full force, "says Petr Rada coach from Jablonec before the final derby.