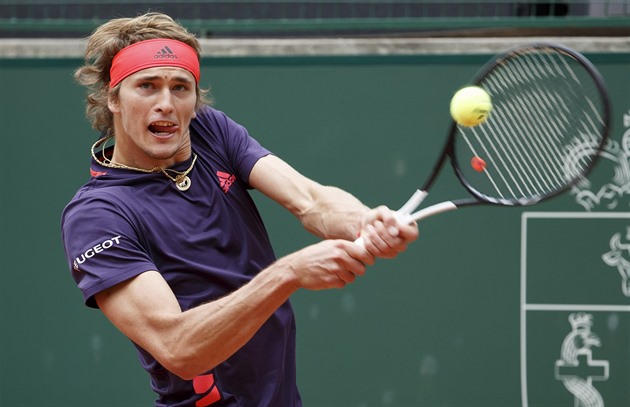 Julia Putincev from Kazakhstan won her first WTA title at the clay tournament in Nuremberg. Nineteen-year-old Ukrainian Danai Jastremska in Strasbourg celebrates her third tournament primacy. Home Benoit Paire won in Lyon, taking trophy after winning 18-year-old Canadian Felix Auger-Aliassim.
Zverev in Geneva Wins Second Title of the Season
Alexander Zverev in the finals of the Geneva Tournament confirmed the role of seed 1 and won the second title of the season.The fifth world ranking player lost the non-seeded Nicolas Jarry in the final.
But the German favorite turned both swords and scored his eleventh career title. Jarry, who did not lose a set in Geneva until the final, did not see his first title for the second attempt. >
In the finals of Nuremberg's general rehearsal at Roland Garros, Putincev defeated Slovenian Tamara Zidanšek, semifinal defeat of Kateřina Siniaková, as the top seeded player 4: 6, 6: 4, 6: 2.
for the premiere triumph on the circuit.While twenty-four-year-old Putincev has been unsuccessfully fighting twice for the title in recent years, Zidansek's three-year-old was today's first career final.
score and turned the second mecca after two and a quarter hours.
Paire earned in Lyon second title in two months
The Lyon clay tournament was won by the Benoit Paire.The French won the second title in two months and the third overall after winning 6: 4, 6: 3 over 18-year-old Canadian Félix Auger-Aliassim.
Thirty-year-old Paire won his first career title in 2015 and waited nearly four years to April this year, when he triumphed in Marrakech. He has now shortened the gap between the tournaments a lot and has beaten the great talent of world tennis Auger-Aliassime as an unassigned player.He lost the second final on the ATP Tour after the Rio de Janeiro February tournament.
jastremska won a tournament in Strasbourg
Shortly after her nineteenth birthday, Ukrainian tennis player Dajana Jastremská won the third WTA title. In the final of the Strasbourg tournament with Caroline Garcia, she averted the sword and defeated France's fourth seeded 6: 4, 5: 7, 7: 6. October in Hong Kong. Now she triumphed for clay for the first time, defeating Garcia's way to the second title from Strasbourg and the jubilee tenth in her career.
She dominated the first set despite having lost three submissions.The French woman, who is 18 places higher, has lost service even four times. Jastremská started the second set with another break and headed for victory. In the ninth game, however, she did not use two mecboli for Garcia, who was able to turn the set. Jastrem has also transformed its third final win and will go to Roland Garros as the 32nd player in the world, the best ranking in her career.
.